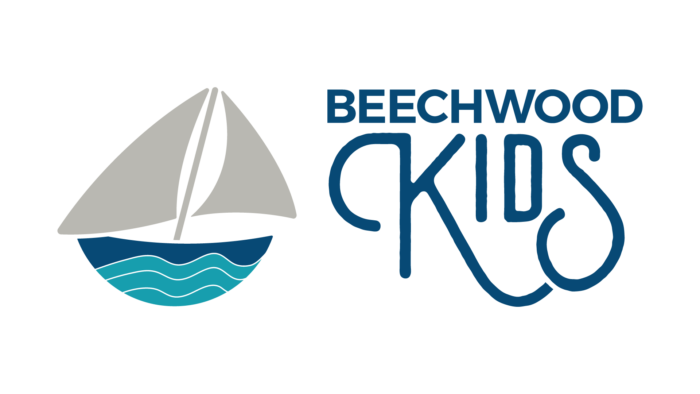 Beechwood Kids is all about meeting parents right where they are. We want to support and encourage families as they raise kids in the faith. In doing that, we share God's love for the kids, teach them how to love others and how to follow Jesus.  We're intentional about creating an environment that's fun and engaging for kids.

Sunday School
On Sunday mornings, children ages 3 (potty-trained) through 5th grade are checked-in before service to attend Sunday School. They are dropped off at their age-appropriate classroom. During Sunday school, they interact with the foundational stories of Scripture in a colorful, fun environment.
Sunday school meets from September through June, except for Family Experience Sundays, when the entire congregation worships together in the Worship Center. On Family Experience Sundays, we provide Sunday school and nursery for children 4 years old and younger.
In order to provide a secure check-in/check-out for your child, we ask that you complete a brief registration the first time your child attends Sunday School.
Wednesday Night Ministries
Our Wednesday night ministries run during the school year and include God's Kids (6:30-7:00 PM) for 3 year olds- Kindergarten, GEMS (6:30-7:30 PM) for girls 1st grade-5th grade and MVPs (6:30-7:30 PM) for boys 1st grade-5th grade. Special events include a Fall Festival, Winter Festival, and a year-end celebration! Check your kids in for Wednesday night activities at the main entrance. Wednesday Night Ministries end on May 2 this year and will start again in October 2018!
Summer Kids Barn and Toddler Lot
During outdoor worship (Father's Day – Labor Day) we invite children ages 4 to 3rd grade to attend the Kids Barn. Together, we engage in fun worship songs, games and a Bible Story. Then we head out to play on the playground! Kids who are 18 months old (and walking!) – 3 years old are welcome to play in the outdoor Toddler Lot (adjacent to the Kids Barn) during outdoor worship. Look for a Beechwood Kids volunteer to help you get signed in.
Middle School & High School
Middle Schoolers and High Schoolers meet weekly during the school year to hang out, worship and connect with a small group.
Middle School (6th - 8th grade)
Middle schoolers meet weekly from September – April and have pool parties, Mission Trips and other events throughout the Summer.
High School (9th - 12th grade)
High schoolers meet weekly from September – April and have pool parties, Mission Trips and other events throughout the Summer.
Support Groups
Support Groups
We can all agree that there are seasons in life that are downright difficult, and that no one is exempt from facing challenge, struggle and temptation. Beechwood holds the firm belief that God desires people to experience wholeness in every aspect of life – emotionally, relationally, physically and spiritually – and that wholeness comes only when we are centered in Christ. Joining others in a support group who share similar challenges will bring healing and wholeness.
Grief Share
GriefShare is a friendly, caring group of people who will walk alongside you through one of life's most difficult experiences. You don't have to go through the grieving process alone.
Contact PASTOR DAWN for more information.
Divorce Care
Separation and divorce bring about confusion, isolation and questions about issues you've never faced before. But you don't have to go through it alone! DivorceCare can help you face these challenges and rebuild your life.
A new group forms twice every year. Contact KARLA for more information or to sign-up.
Financial Peace
We all need a plan for our money. Dave Ramsey's 6-week course will show you how to get rid of debt, manage your money, spend and save wisely, and much more!
To learn more, contact DAVE.
Lifegroups
Lifegroups are how we bring our large church community down to a smaller scale. Groups typically meet in people's homes and vary in size, life stage and meeting time. All lifegroups spend time getting to know each other, encouraging each other's faith and serving others.
Contact Pastor Austin to learn more.
Mothers of Preschoolers (MOPs)
Meets the 1st and 3rd Tuesdays of the month from 9:30 – 11:00 AM
MOPs ' last meeting for the Spring will be May 15 -check back soon for a Fall start date!
MOPs is a group of mothers with young children and mentor moms who gather during the school year to connect and support one another. All moms of young children are invited to come hang out with other moms, relax and share in the triumphs and trials of what it means to be a mom! Childcare is covered for the year with a registration fee of $25/semester. Questions? Send us an email!
Seniors: Young At Heart
Young at Heart is a group of people who are at or near retirement age (and beyond!) who gather regularly for Bible study, meals together and lots of special events throughout the year. 
Contact Pastor Dawn
 for more information and a full schedule.
Worship Arts
There are many ways to get involved in Sunday services at Beechwood – whether its vocals, video, lighting, tech or instrumentation – we'd love to chat about how you can share your gifts. Contact our Worship Pastors to get the conversation started!
Want to get involved?
There are many ways to get involved in Sunday services! We'd love to chat about how you can share your music or tech gifts. Contact our Worship Pastors to get the conversation started!
Serve Locally:
Beechwood Out communities are groups of people who come together with a common mission to serve and reach out to our community.
Kids Hope – serving students at Woodside Elementary School
Benjamin's Hope – serving and caring for the lives of individuals with extraordinary needs at Ben's Hope
Beechwood Sustain – serving God's natural creation
Food Pantry – serving the hungry in our community

Serve Globally:
Beechwood partners with missionaries and ministries around the world to help advance the kingdom of God. Learn more about our partners and how you can get involved here.
Serve at Beechwood:
Whether it's teaching Sunday School, greeting on Sunday mornings, helping us maintain our property or anything in between, we'd love to have you partner with us as we pursue our vision. Let us know what you're interested in and we'll help you get started!