what drives us
Our purpose is to lead people of all backgrounds into a growing relationship with Jesus
LOVING AND SERVING OUR NEIGHBOR
REACHING THE NEXT GENERATION
REFLECTING THE DIVERSITY IN OUR COMMUNITY
We love God, love people and grow together in the grace and generosity of Jesus by being UNITED in what's important to us.
UNCONDITIONAL GRACE
God's grace is offered to all; come as you are, you are welcome.
NATURALLY MISSIONAL
Engaged in service and outreach, we make a difference in our community and world.
INTENTIONALLY DIVERSE
We strive to be a community of people from all different backgrounds and stages of life.
TRUTH LIVED OUT
Foundationally rooted in the Bible, we apply God's word to our daily lives.
EVERYONE MATTERS
We are all part of the Church and everyone has a part to play.
DEPENDENT ON THE HOLY SPIRIT
We follow Jesus by daily seeking the Holy Spirit's leading.
Dave Lantz
Pastor of Preaching and Leadership
Dave joined the Beechwood team in June 2016 as Pastor of Preaching and Leadership, having previously planted and served a church in San Antonio.  In his spare time, he enjoys spending time with his wife Candace and their four children.
Dawn Vagle
Pastor of Congregational Care
Dawn has a heart for Beechwood, encouraging the body of Christ through caring for one another. Care Friends are volunteers who work with Dawn to visit and care for those who are shut in or need a friendly face & prayer. She facilitates support groups and offers short-term counseling. Dawn is married to Tim, has two sons, Daniel & Michael and enjoys being outside and spending time with her two granddaughters.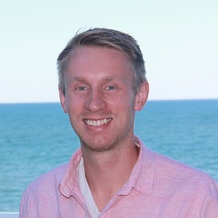 Austin Vondracek
Pastor of Discipleship and Outreach
Austin is from the rural town of Swisher, IA, and serves as the Pastor of Discipleship and Outreach. He enjoys running and paddle boarding in the summer, and cups of coffee with friends in the winter. He is happily married to his wife, Leah, and enjoys playing with his two dog-sons, Bandit & Cash. Austin will never shy away from meeting a new person, so send him an email to find a time to get together!
Marcel & Cindy Arocha
Worship Directors
Marcel and Cindy joined the Beechwood team in June 2017. Marcel serves as the Music and Technical Director and Cindy is the Worship Creative Director.
Katie & Jesse Luyk
Directors of Student Ministries
The Luyks oversee the Youth Ministries (grades 6-12).  They have a passion to see young people develop a deep relationship with Jesus and foster a community of faith within the youth & broader church. Jesse & Katie have two daughters, Esther and Eliza, and enjoy spending time with family & exploring neighborhood parks.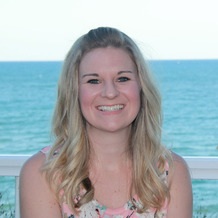 Emily Bodkins
Director of Beechwood Kids
Emily serves as the Director of Children's Ministries. She enjoys working with children and strives to build meaningful relationships with families through love and service. Emily is currently working toward a Masters in Christian Leadership from Fuller Theological Seminary. She and her husband, Jeff, recently had a baby, Maxwell. They love spending time together reading, cooking, and playing with their dog, Dunder.
D.J. Van Iwaarden
Beechwood Kids Assistant & Nursery Coordinator
D.J. assists Emily with all things Beechwood Kids and coordinates volunteers for Beechwood's nursery. D.J. and her husband Daniel stay busy with their six kids and volunteering at their kids' schools.
Laura Cramer
Treasurer
Laura is the accountant at Beechwood, handling the bookkeeping details for all the money that comes in and flows out. Laura is married to Mike and they have two children – Emily and Dean. Laura has been attending Beechwood since the 1960's. She enjoys boating (in the summer) and scrapbooking (in the winter), as well as attending her kids activities and volunteering anywhere and everywhere!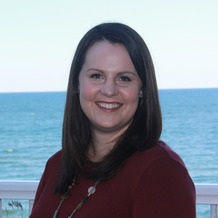 Leah Vondracek
Administrative staff
Leah is part of our administrative staff and serves as the director of Beechwood's Kids Hope USA program. She coordinates graphics and communication for the church, manages the church database and assists the lead pastor with administrative needs. In their spare time, Leah and her husband Austin enjoy working on their fixer-upper and playing with their beloved rescue dog, Bandit, and their puppy, Cash.
Anne Van Heest
Administrative staff
Anne VanHeest is part of our administrative staff and the mission support team.  She and her husband Vic have 3 grown sons.  Anne enjoys traveling, farmer's markets and conversations around the dinner table.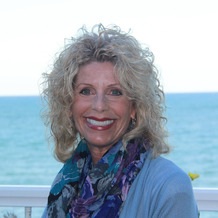 Barb Griffiths
Administrative staff
Barb is part of the administrative team at Beechwood. She acts as the primary receptionist and helps with the bulletin and other clerical tasks. Barb has three grown children and two grandchildren.
Jim Borgman
Buildings and Grounds Director
Jim oversees the maintenance of our property and facilities, keeps them clean and also manages the schedules for outside groups who rent our facilities. Jim is married to Mary and they have three children – Molly, Garrett, and Elly. He enjoys spending time with his family and fishing for salmon on Lake Michigan.
Early Years
In 1942, William Coons, a seminary student, made a survey of the Beechwood area. Results showed there was sufficient interest to start a church. The services, which began in the summer of 1942, were held in the former Beechwood School.
In September 1943, the site at 269 Douglas Avenue on the north side of Holland was purchased for $1,650.00. Following the purchase, a chapel was donated and moved to the church property. Beechwood soon outgrew the modest chapel and built a new church building on the same property in1947.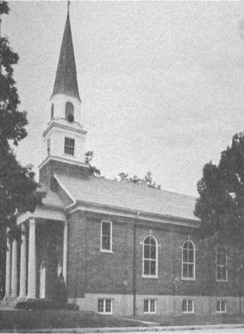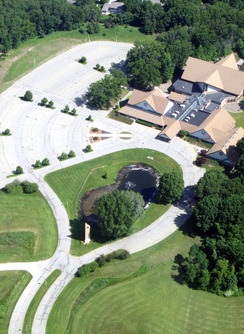 Today
We've been at our current location now for over 25 years.  God has done many unexpected and miraculous things along the way, and we believe he has much more in store for us!  We want to invite you to be part of the future as we grow in Christ together and do all we can to love and serve people in the greater Holland area.